Blepharoplasty Surgery in Mumbai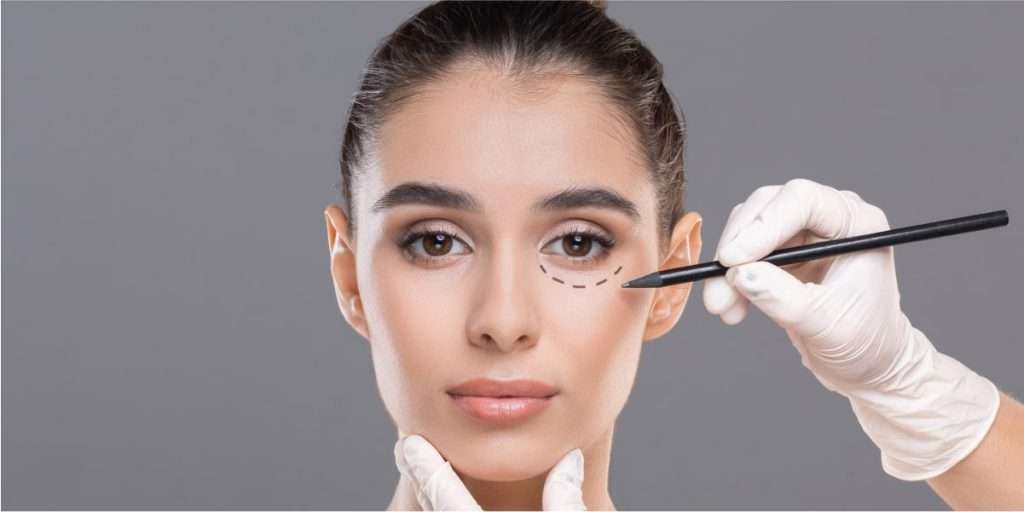 The earliest signs of aging are around the eyes. This is because the eyes convey the emotional state of the person. However, sometimes our eyes may deceive us by giving us a sad and tired look that may not truly be the state of mind we are in. This happens because the skin around our eyes is very thin and is prone to wrinkling and sagging, which gives a perennially tired look. Also, the aging process in our face leads to pockets of fat shifting downwards, with the lower eyelids becoming puffy.
Cosmetic products may help cover all this slightly, but you need to undergo a surgical procedure known as blepharoplasty. Blepharoplasty is a cosmetic surgical procedure for rejuvenating the upper and lower eyelids and brings back the younger days' look on your face. You may or may not require treatment for both the upper and lower eyelids at the same time.
WHY MAY YOU WANT BLEPHAROPLASTY EYELID SURGERY?
WHY CHOOSE DR GHUGE, AS ONE OF THE BEST SURGEONS FOR BLEPHAROPLASTY SURGERY IN MUMBAI
Apart from gaining years of experience and many successful surgeries, our surgeon has designed and crafted these surgeries, which if not done properly may end up giving bizarre looks. Patients visit our clinic with a lot of expectations, and fulfilling them, is our biggest treasure and accomplishment.
BRIEF ABOUT BLEPHAROPLASTY PROCEDURE BY OUR EMINENTSURGEON DR GHUGHE IN MUMBAI
Your surgery can be performed under general anesthesia or local anesthesia with sedation. It is a daycare procedure, and you will not need an overnight stay at the hospital.
Blepharoplasty can be performed alone or with face, neck, eyebrow, and forehead lifts. The upper eyelid's natural crease and the fat is trimmed away. A fine suture is used to close the skin and is removed four to five days later. The lower eyelid fat is removed through a cut on the eyelid inside the lid, so there is no or minimally visible scar.
RECOVERY OF EYELID POST-SURGERY
You will be discharged from the hospital on the same day. You should expect some swelling and bruising around your eyes which should settle in about 2 weeks. You will have to be off work for 10 to 15 days. There may be some pain and discomfort, which will reduce with analgesics. You will be advised to apply ice packs on your eyes to reduce the swelling and some antibiotic eye ointment to prevent any infection.
SURGEONS' VIEW ON WHAT TO EXPECT AFTER BLEPHAROPLASTY TREATMENT?
Week 1: IMMEDIATELY AFTER BLEPHAROPLASTY SURGERY IN MUMBAI
You will have some swelling, bruising, and discomfort around your eyes. You will have to sleep with your head elevated for the initial 2-3 days. Ice fomentation and antibiotic ointment application along with analgesics will help in healing. The stitches will be removed on the 7th day.
Week 2-4: SWELLING/BRUISING ON EYELID SUBSIDES NATURALLY
The swelling and bruising gradually go down, and you feel more comfortable. You can get back to work at the end of 2 weeks. After that, strenuous physical activities are restricted for 6 weeks.
WEEK 6 – 3 MONTHS: BETTER EYELID/EYELIDS CRAFTED BY OUR SURGEON IN MUMBAI
your eyes looked much younger and rested, making you look younger than before. You can get back to physical exercises, swimming, driving, etc. The resultant scars are well hidden, and you will be advised creams to fade them further.