Chin Implant Surgery in Mumbai
Our faces are divided into several units like the forehead, eyes, cheeks, nose, lips, and chin. The chin is a very important unit for facial harmony and attractiveness, and a well-defined jawline adds beauty to the face. There are also some gender differences concerning the jawline. Men usually have heavier, wider, and squarish jawlines. In contrast, a feminine chin is more pointed and without sharp angles. Sometimes the other units of our face are well balanced, but for an adequate jawline. Chin implant surgery in Mumbai improves the jaw's contours to give you the desired look.
WHY MAY YOU WANT CHIN IMPLANTS OR CHIN AUGMENTATION SURGERY IN MUMBAI?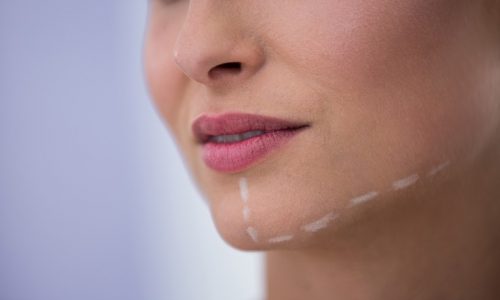 KNOW COST OF CHIN IMPLANT AND THE BASIS ON WHICH A CHIN AUGMENTATION SURGEON CHARGES
The cost of chin implant surgery in India starts from ₹ 20,000-₹25000, increasing depending on several factors. The overall charges of the surgery majorly depend on the surgeons' expertise. Other factors include
Since it is cosmetic surgery, the judicious choice of the right hospital and experienced faculty is very important. Otherwise, instead of enhancing looks and functionality, the chin implant plastic surgery may take a toll on the face and skin. Therefore, our renowned plastic surgeon invests quality time studying and planning for individual surgeries to execute them in the best possible ways.
BRIEF OF CHIN IMPLANT PROCEDURE
Chin implant surgery can be done under general anesthesia or local anesthesia with sedation. It is a day-care surgery, and you can go home on the same day itself. First, a cut is made inside your mouth in the lower jaw or just beneath your chin. Dr. Ashish Ghuge usually prefers to cut your mouth to prevent the scar from the outside. Through this cut, space is created immediately over your jaw bone, just enough to occupy the implant. The chin implant is made of a biocompatible material, silicone molded to fit in the jaw bone. There are various sizes and contours available, and Dr. Ghuge will help you choose the best one for your requirements to give you a natural-looking result.
After the implant is placed over your jaw bone, it is fixed in place with screws to prevent movement of the implant. Following fixing of the implant, the cut is closed with dissolvable stitches, and your chin is bandaged.
RECOVERY FROM COSMETIC SURGICAL CHIN AUGMENTATION TREATMENTS: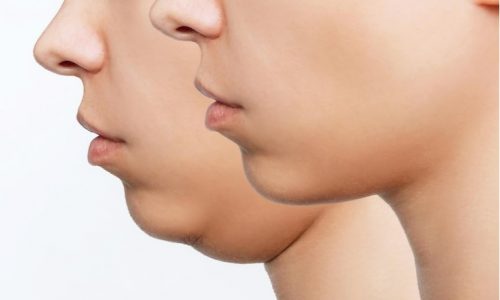 You will be discharged from the hospital on the same day. You may experience mild discomfort that is easily controlled with analgesics. You will have to sleep with your face upwards and your head ends slightly elevated to control the swelling and help heal the operated area. You will be advised to consume liquids only for 48 hours and maintain oral hygiene with regular mouth wash. You can get back to your routine activities and a desk job within 7 days of your surgery. Strenuous activities and sports can only be resumed after a period of 4 weeks.
You will appreciate the results of your surgery in 4 weeks, And the final results will be seen at 3 months when all the residual swelling has subsided.