Inner Thigh Fat Removal Surgery- Thigh Liposuction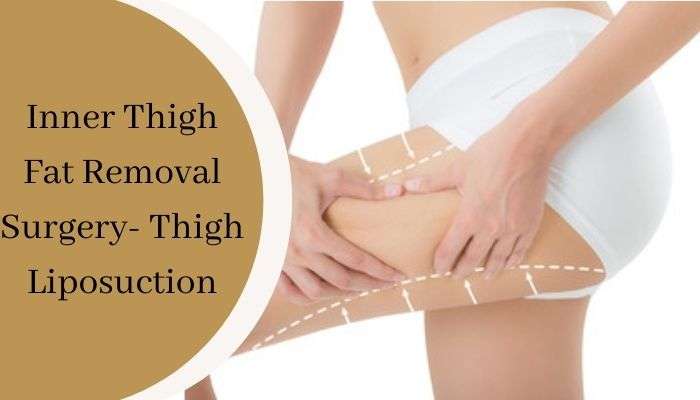 Thigh liposuction is a cosmetic surgery that slims down the shape and size of thighs to give them attractive contours. Large thighs are uncomfortable, and they can make you feel self-conscious. Liposuction is a minimally invasive procedure that can effectively target fat in the thighs, lower buttocks, calves, and knees. It is a widely used practice that many people use in order to achieve their body goals.
How to get rid of an inner thigh?
In addition to a thigh liposuction surgery, given below are the two techniques that are often used to remove fat from the inner thigh:
Coolsculpting for thighs
As suggested by the name, cool sculpting is a technique that works on a principle of cryolipolysis, i.e., cooling the subcutaneous fat to a point where it is destroyed and absorbed by the body. Though thigh liposuction and cool sculpting are basically the same procedures, cool sculpting for thighs is considered more suitable when a very small amount of fat is to be removed for mild results and multiple sittings, unlike liposuction, which is generally used to remove moderate to large amount of thigh fat in single procedure.
Laser fat removal of thighs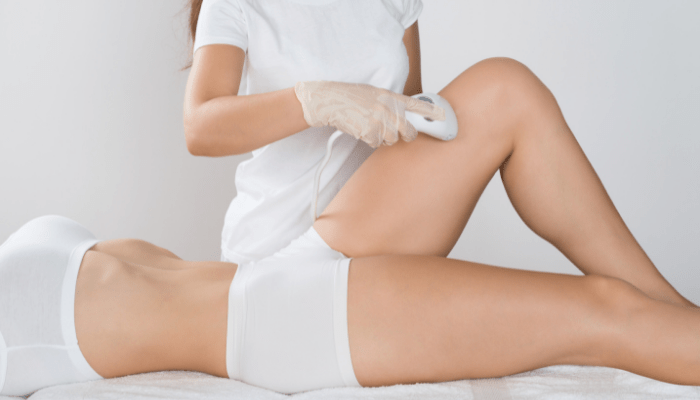 Laser liposuction is another safe and comfortable procedure that has shown promising results for removing fat. It uses a laser to liquefy the extra fat on the inner thigh, then vacuumed out via liposuction. 
Who is a candidate for Thigh Liposuction? 
You are a candidate for thigh liposuction if:
You have excess fat along the inner thigh region
You have a stable body mass index
You are physically healthy and active
You have a good skin tone and elasticity
Your expectations from the thigh liposuction surgery are realistic.
You won't be considered a candidate for inner thigh fat removal surgery if:
Post weight loss loose hanging skin
Smoking
Pregnant women 
How do we perform a Thigh Liposuction Surgery?
Given below is the step-by-step procedure of thigh liposuction:
First, the treatment site is marked and surgery is performed under general anesthesia.
Few mm small incision is made in natural creases or hidden areas.
Tumescent fluid is infiltrated in marked areas that helps liquefy fat.
Then the liquified fat is sucked out along with the injected solution.
Finally, the incision is closed with stitch.
Results, Recovery, and Aftercare
Results– The outcomes of surgery can be seen immediately after. You will definitely realize the improved look of your thighs. Results will be more appreciated in the coming days to weeks as the swelling subsides.
Recovery– Generally, the patients who undergo significant liposuction surgery on both the inner and outer thighs can expect a two-week recovery period. However, patients who have only a small amount of fat removed from any part of the thigh can expect a seven days recovery.
Aftercare– Patients are provided compression garments that they are required for one month to diminish the swelling. Also, make sure to eat a healthy diet, drink plenty of water, and follow a regular exercise routine.
How much does an inner thigh fat removal surgery cost?
The cost of a thigh liposuction surgery varies for every individual depending on the following factors:
Amount of fat to be removed
Type of the procedure used.
Skin type of the patient
Post-surgery follow-ups
Medicines and others
Experience of the surgeon
Location of the clinic
What are the benefits of Thigh Liposuction Surgery? 
The benefits of thigh liposuction are as follows:
Smooth and attractive thighs 
Motivation to healthy lifestyle
Better fitting of dresses 
You will feel totally comfortable in your skin.
Boosted confidence
Improved quality of life
Dr. Ashish Ghuge is one of the best plastic surgeons in Mumbai. He has great expertise and experience, and he gives his best to provide optimal results. He is a board-certified surgeon specializing in body contouring, reconstructive microsurgery, and cosmetic plastic surgery. To this date, he has helped many patients meet their body goals. His patients' reviews are a testament to his great work and kind behavior. To know more about thigh liposuction procedure get in touch with us.